Venue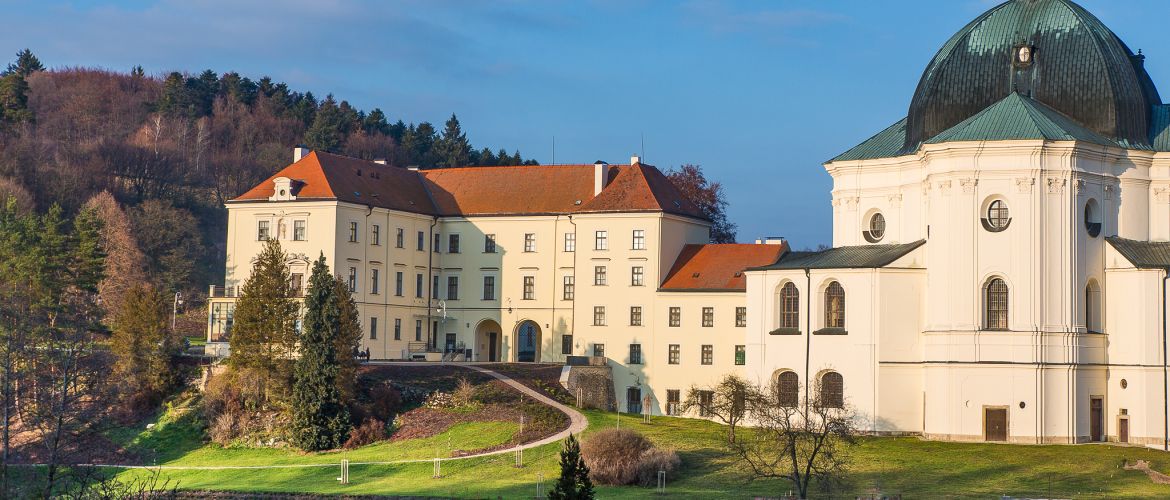 The workshop will take place in Chateau Krtiny situated in the eponymous village in Czech Republic, from February 3rd to 5th, 2014. Today's township of Krtiny is located northeast of Brno in the picturesque landscape of the Moravian Karst. The first surviving mentions of Krtiny come from the 13th century.
The building of the chateau was established with the reconstruction of a baroque residence, which the zabrdovicti monks built next to the present day church in 1658. The entire complex is connected with the Czech architect of Italian origin Jan Blazej Santini - Aichl. The monastery experienced its greatest fame in the second half of the 18th century. Since 1923, it serves as an university establishment.
More information about the venue is available here.
Transportation information
&nbsp By car
Use 49°17'49,323″N, 16°44'31,606″E in your GPS or simply use Google maps with 49°17'49.323″, 16°44'31.606″.

Show Chateau Krtiny on larger map
&nbsp By train
Village Krtiny is located approximately 15km from Brno. Brno has a good train connection to most European cities (Vienna, Prague) by train. From Brno main train station you can take a train to Adamov, which is located near Krtiny. The train schedules from Brno main train station to Adamov can be find here
Trains leave approximately each half an hour.
There is a direct bus connection from Adamov to Krtiny, however we will provide free shuttle bus service. Please let us know in advance if you want to take the shuttle and send us approximate time of your arrival to Adamov train station to cvww2014@cmp.felk.cvut.cz. You can also call after your arrival to Adamov train station (+420 608 517 449), however it may take a while for the shuttle to come from Krtiny.
Accommodation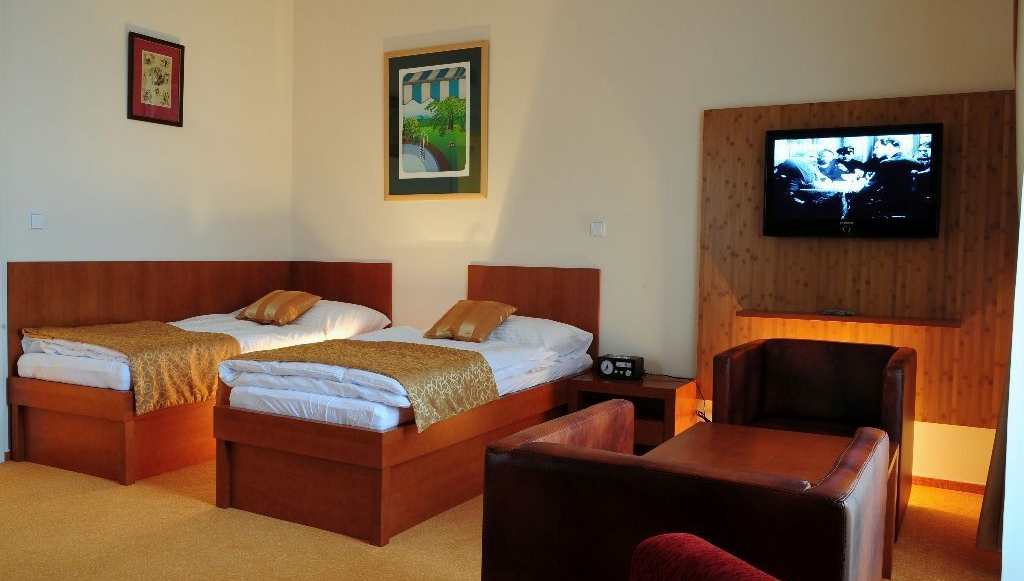 Chateau Krtiny offers accommodation in 23 double rooms with four extra beds and one suite. Total capacity of accommodation is 50 people.
The apartment consists of living room and bedroom with double bed. The apartment has a balcony. Double rooms have double beds and single beds. Some also include a balcony.
Chateau rooms are equipped with quality furniture. Most rooms have private bathroom with shower and toilet. Some have common one, for two rooms one bathroom.
All chateau rooms are equipped with LCD TV and have a WIFI internet connection. Furthermore offer a view of the Cathedral of Our Lady Krtinska or of the surrounding forest and calm for relax.
Map

Show Chateau Krtiny on larger map